Car Rental in Mahe Seychelles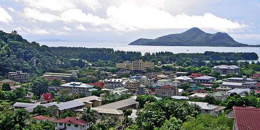 Despite the Seychelles being a relatively small country, moving around on Mahe can still take a lot of time if you don't have a car. Although it is feasible to go by taxi or bus, renting a vehicle is by far the most convenient option to see everything. Renting a car in Mahe allows you the greatest affordability and freedom when exploring the island.
In the Seychelles, there is so much abounding beauty to admire. Kreol Services is based nearby and partners with reliable car rental companies in Mahe to provide you with the finest service possible so you can enjoy your vacation. You may explore the Seychelles islands at your own leisure with our fleet of vehicles. Kreol Services strives to prioritize your requirements and is dedicated to giving you the best experiences possible regardless of your financial situation.
At Kreol Services, we have a solid reputation thanks to our top-notch client service, cleanliness, and vehicle condition. Our excellent service continually leaves clients satisfied since we always deliver and pick up our vehicles at the scheduled times.
For exploring the island, our car rental service in Mahe, Seychelles, is the ideal choice. Choose from compact vehicles like the Kia Picanto and somewhat larger vehicles like the Hyundai Creta, which can seat up to five people. Every car has air conditioning, and the majority have automatic transmissions. For added comfort, Kreol Services also provides a variety of large 4×4 jeeps with greater cargo space and a smoother ride, including the Kia Soul or Daihatsu Terios.
The best option for travel while on vacation in Mahe, Seychelles, is Kreol Services. We provide a wide range of rental automobiles to suit every taste and budget, together with first-rate service. Please get in touch with us if you have any inquiries or would like more information on driving in the Seychelles.