Rent a Car in Mahe Seychelles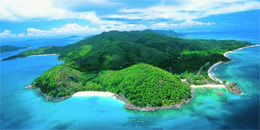 If you rent a car in Mahe Seychelles, it will make your vacation much easier. When it comes to the spectacular landscape along the north coast or the lovely bays in the west, you have to see it to believe it. The entire island may be seen in a few hours, including stops at various Seychelles beaches and anything else that piques your attention. If you choose self-catering or guest house accommodation in the Seychelles, driving is by far the most convenient way to buy groceries.
Choose the model that best suits your trip needs from our diverse range of vehicles for rent in Mahe, which includes premium, economy, and tiny automobiles. For shorter trips, smaller automobiles such as the Kia Picanto are available. If you need more space or are planning a longer trip, we also have larger family vehicles such the Kia Soul and Daihatsu Terios.
At Kreol Services, locating the best automobile rental in Mahe, Seychelles, is a straightforward and quick process. To begin, enter the location where you wish to pick up the automobile, then the dates for both pick-up and drop-off, and finally the vehicle. You may also filter the search results to further refine your search.
You may visit the well-known tourist spots of Seychelles with the help of Kreol Car Services' dependable and reasonably priced car rental in Mahe. We can assist you with everything you require. If you require any additional information, please contact us through email, Whatsapp, or live chat.