Car Rental Victoria Seychelles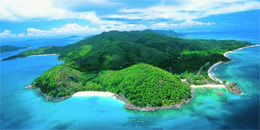 There is so much natural beauty to admire in the Seychelles. Kreol Services is located nearby and works with reputable vehicle rental businesses in Victoria to offer you with the best service possible so that you can relax and enjoy your trip. Our car fleet allows you to explore the Seychelles islands at your leisure. Kreol Services prioritizes your needs and is committed to providing you with the greatest experiences possible regardless of your financial circumstances.
Despite the fact that the Seychelles is a small country, getting about on Victoria might take a long time if you don't have a car. Although taking a cab or bus is an option, renting a car is by far the most convenient way to see everything. When visiting the island, renting a car in Victoria gives you the most flexibility and affordability.
Kreol Services has a great reputation for providing excellent client service, cleanliness, and vehicle condition. Our exceptional service consistently leaves clients delighted since we always deliver and pick up our automobiles on time. 
Our Victoria, Seychelles car rental services is an excellent alternative for visiting the island. Choose between compact automobiles such as the Kia Picanto and larger vehicles such as the Hyundai Creta, which can seat up to five people. Every vehicle has air conditioning, and the majority are equipped with automatic transmissions. Kreol Services also offers a range of large 4×4 jeeps with more storage room and a smoother ride, such as the Kia Soul or Daihatsu Terios, for increased comfort.
Kreol Services is the greatest option for travel while on holiday in Victoria, Seychelles. We offer a diverse selection of rental cars to fit every taste and budget, as well as first-rate service. If you have any questions or would like more information on driving in the Seychelles, please contact us.
Kreol Services is the greatest option for travel while on holiday in Victoria, Seychelles.