Mahe Seychelles Car Hire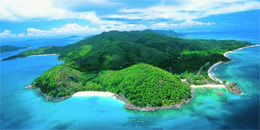 Despite the fact that the Seychelles is a small country, travelling about on Mahe without a car might take a long time to explore it. While taking a taxi or bus is an option, hiring a car is by far the most convenient method to see everything. Mahe Seychelles car hire allows you the most freedom and affordability when exploring the island.
The Seychelles has a lot of natural beauty to admire. Kreol Services is located nearby and collaborates with trustworthy vehicle hiring companies in Mahe to provide you with the best service possible so you can rest and enjoy your trip. Our car hire service allows you to explore the Seychelles islands at your own pace. Regardless of your financial situation, Kreol Services prioritizes your requirements and is devoted to giving you with the best experiences possible.
Kreol Services is well-known for offering excellent customer service, cleanliness, and vehicle condition. Because we always deliver and pick up our vehicles on schedule, our superior service consistently leaves clients satisfied.
Our Mahe Seychelles car hire services are a wonderful way to explore the island. Choose from compact cars like the Kia Picanto or larger vehicles like the Hyundai Creta, which can seat up to five people. Every vehicle has air conditioning, and the vast majority have automatic gearboxes. Kreol Services also provides a selection of large 4×4 jeeps with more storage space and a smoother ride, such as the Kia Soul or Daihatsu Terios, for more comfort.
Kreol Services is the best option for vacation travel in Mahe, Seychelles. We provide a wide range of hired cars to suit every taste and budget, as well as first-class service. If you have any issues or would like additional information on our hiring process, please contact us.