Car Hire Praslin in Seychelles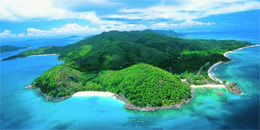 If you wish to tour the entire island of Praslin, including the surrounding areas, hiring a car is the perfect option. Praslin Island has a variety of attractions and activities to do and when you have your own car, you have the freedom to travel to a neighbouring city or landmark outside of Praslin Island.
For car hires in Praslin, Seychelles, Kreol Services offers simple and affordable rentals, incredibly comfortable vehicles and our flexible attitude will alleviate your concerns and put you in the best holiday mood. We ensure that our service is always impeccable as we want to ensure all our clients enjoy the Seychelles in the best possible way.
The best way to explore the island is with the help of our automobile rental service in Praslin, Seychelles. Choose from compact vehicles like the Kia Picanto and somewhat larger vehicles like the Hyundai Creta, which can seat up to five people. Every car has air conditioning, and the majority have automatic transmissions. For added comfort, Kreol Services also provides a variety of large 4×4 jeeps with greater cargo space and a smoother ride, including the Kia Soul or Daihatsu Terios.
Kreol Services exceptional customer service, cleanliness and the condition of our vehicles have earned us a great reputation. Because the delivery and pickup of our vehicles at the requested time is always honoured, our great service consistently gives satisfaction to our clients.
The process of hiring a car in Praslin can be quite challenging, but with our range of high-quality vehicles and friendly employees, we can make it a lot simpler. Our dedicated team of professionals will go above and beyond to get you the greatest price on the car you require and they'll guide you through everything to make sure you're comfortable before you leave.