Rent a Car Mahe Seychelles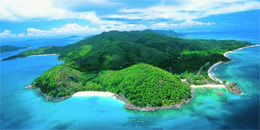 A personal car is required to fully appreciate all of Mahé's beauties and it is certainly worth spending at least a day exploring this beautiful island.
If you rent a car in Mahe Seychelles, it will make your vacation much easier. When it comes to the spectacular landscape along the north coast or the lovely bays in the west, you have to see it to believe it. If you choose self-catering or guest house accommodation in the Seychelles, driving is by far the most convenient way to buy groceries.
Customers from all over the world have enjoyed fantastic vacations owing to our Mahe vehicle rental services for many years. Because of our simple and reasonable rentals, really comfortable cars, and accommodating attitude, your stress will be relieved and you will be in the mood for a vacation. We give outstanding service as a consequence of our years of experience, all for your pleasure.
The Seychelles are filled with spectacular natural splendour. Kreol Services is nearby and works with trustworthy vehicle rental businesses in Mahe to offer you with the finest service possible so that you can enjoy your trip. You may travel the Seychelles islands whenever you like with our fleet of vehicles. Regardless of your financial situation, Kreol Services is dedicated to providing you with the best possible experiences and works hard to prioritize your needs.
Although renting a car in Mahe can be stressful, we can make it much easier with our selection of high-quality cars and helpful staff. Our devoted team of experts will go above and beyond to secure the best possible pricing for the automobile you need, and they'll walk you through the whole process to ensure your comfort before you depart.