Driving in Seychelles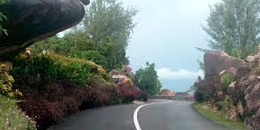 Take in the vast and outstanding beauty of the Seychelles at your own pace. While visiting, you'll have the opportunity to delight in a variety of attractions, from lovely pale white beaches surrounded by bright blue waters and coral reefs to many exceptional hiking trails, unique markets and shops and lovely restaurants for memorable dining experiences. Make the best of your vacation stay by renting a car and driving in Seychelles.
Driving in the Seychelles is easy when booking a trusted car rental with Kreol Cars for your holiday. Our Car Rental Broker is locally based and makes exploring the islands or Mahé and Praslin fun and simple – we pride ourselves on our fast response time and excellent service delivery, because your holiday planning should be part of the exciting experience of visiting Seychelles!
Driving in Seychelles gives you all the flexibility you'll want for your vacation stay, so you won't miss a thing and can stop for photos and take moments to simply appreciate the beauty surrounding you. If you're worried about adjusting, this will be easier than you think since you'll still be driving on the left side of the road (priority is given to vehicles turning in from the right side). The roads in Mahé are narrow and have many curves, while Praslin offers wider and better defined roads.
When driving in Seychelles, stay vigilant and if you're driving slowly, allow locals to overtake you so that you don't feel rushed. At night, there are few streetlights, but you will be fine as long as you stick to the speed limits, which are typically 40 km/h within built up areas and 65 km/h along open roads, as showed by street signs. You may drive in Seychelles for up to 3 months using your national drivers licence, and can also rent a car with Kreol Cars.