Rent a Car in Mahé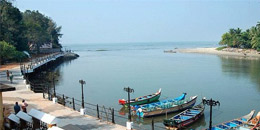 Mahé has become a must-see stop when visiting Seychelles and with an abundance of natural beauty covering beaches, mountains and impressive wildlife, rent a car Mahé is your ticket to seeing all that this island paradise has to offer. Kreol Cars works tirelessly to ensure that their customers are guaranteed convenience, comfort and safety through their car rentals by offering a number of helpful services which includes meeting travellers at their preferred location to either drop-off or collect their rental car saving them the trouble of needing to collect it themselves.
Regardless of how big or small your travelling party may be, rent a car Mahé has a wide variety of options available to suit your travelling needs from compact hatchbacks to spacious SUV's. Each car includes a full tank of gas as well as an optional baby seat if needed to make sure you can simply climb in and get moving. By making use of Kreol Car Rentals, travellers can dive into the local culture and experience the best that Mahé has to offer at their own pace. From restaurants and bars to hiking trails and water sports, let Mahé car rentals get you where you want to be.
For those looking to make the very most out of their trip, don't forget to explore the other main islands with rent a car Seychelles and rent a car Praslin for properly maintained, regularly serviced and trustworthy vehicles at every stop along your adventure.