Carana Beach Hotel Car Rental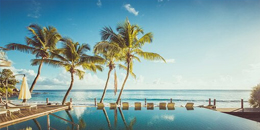 Are you thinking of visiting the wonderful Carana Beach Hotel in the Seychelles? Kreol Cars can provide you with a rental car at Carana Beach Hotel. This will ensure that your tropical vacation is nothing short of spectacular. Our simple vehicle rental options at Kreol Cars are designed to enhance your Seychelles experience.
Seychelles resorts are renowned for their breathtaking landscapes, drawing visitors from every corner of the globe. Recognizing this, Kreol Cars has made the process of renting a car as effortless as a gentle sea breeze. With Kreol Car Rental, you have access to a range of rental options to suit your individual itinerary, whether you require a vehicle for a single day or an extended stay. Take advantage of the freedom to explore the Seychelles' natural beauty and popular sights at your own pace.
In our diverse lineup of rental vehicles in Mahe, you'll find a wide selection of premium, economy, and compact options, all tailored to suit your specific travel needs. For shorter journeys, you can opt for more compact vehicles like the Kia Picanto. Conversely, if you require additional space or have plans for an extended excursion, we offer larger family-friendly options like the Toyota Urban Cruiser.
Embrace the abundant beauty of the Seychelles, magnificently showcased during your stay at the Carana Beach Hotel. When you choose to rent a car from Kreol Cars at the Carana Beach Hotel, rest assured that your rental is guaranteed, complete with unlimited mileage, round-the-clock roadside assistance, and comprehensive insurance coverage for all our vehicles.
A Seychelles holiday offers boundless joy and the chance to forge cherished memories, all while Kreol Car Rental places your needs at the forefront and provides exceptional experiences, irrespective of your budget.