Full Comprehensive Insurance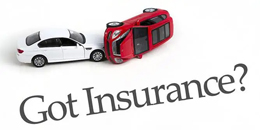 Travelling is something we all look forward to and Seychelles remains one of the top island tourist destinations in the world thanks to its abundance of world-class beaches, exciting nature trails and vibrant culture that travellers can explore with ease when renting a car in Praslin or hiring a car in Mahe. Kreol Services welcomes tourists to experience the best of this island paradise by providing safe and secure car rental services in Seychelles.
At Kreol Services, we understand the anxiety that comes with hiring a car in a foreign destination, which is why we offer full comprehensive insurance to all clients. We want visitors to travel and explore with ease of mind instead of worrying about possible hidden fees should the worst happen. As a result of the slow lifestyle in Seychelles, cars are generally quite expensive, costing roughly 20 000 euros. Our full comprehensive insurance policy limits your responsibility from 20 000 euros to 1 000 euros for compact cars and 1 500 euros for larger vehicles.
Please note that our full comprehensive insurance, taxes and collision damage waiver (CDW) are already included in the daily agreed rate of your rental and not charged as an additional fee. However, possible liabilities can be further or even entirely reduced with extra insurance options ranging from 6 euros per day to reduce the excess to 500 euros to a maximum of 35 euros per day (the Full Comprehensive Super Cover) to reduce the excess liability to zero. The Full Comprehensive Super Cover also includes the glass and tyre waiver included in the daily rate of 35 euro per day. To guarantee transparent and effective customer service, travellers will never need to pay any deposits for insurance or excess; only present a valid credit card on the day of rental to ensure all credit card details are correct.
For more information regarding our insurance policy, please see our terms and conditions or contact us with any questions, and we'll be glad to help in any way we can.