Rental Delivery on Praslin Island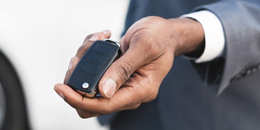 When you touch down in Seychelles, you may find yourself entirely preoccupied with fantasies of sipping cocktails on white sandy beaches and perhaps overlook the details of getting to said white sandy beaches. Who could blame you? This historically rich archipelago consisting of 115 islands is the definition of a tropical island paradise. Who wants to be bothered with trivial details when sun, sea and adventure beckon?
At Kreol Services, we want to get you out and exploring quickly and conveniently instead of haggling over transportation troubles, which is why we offer effortless car rental services in Seychelles. When you rent a car in Praslin through Kreol Car Rental services, we will happily deliver your chosen rental vehicle with a full tank of fuel anywhere and everywhere in Praslin free of charge. Whether at the airport or your holiday accommodation, our drivers will meet you at a destination convenient for you for free! No hidden fees or clauses – just fair and customer-focused service.
When it comes to top-quality service, we only partner with the top car rental companies in Seychelles, providing clients with quality vehicles that are regularly checked and expertly maintained. At Kreol Car Rentals, we don't only prioritize safety. Our services include 24-hour customer service, unlimited mileage, full comprehensive insurance, free collection at your chosen destination, and even baby or booster seats for little ones that we will gladly install before delivery.
Whether you're interested in laid back leisure or nonstop adventure, be sure to hire a car in Praslin or rent a car in Mahe to explore the beautiful island from land to sea at your own pace. Contact Kreol Services today for easy and trusted car rental services in Seychelles.