Car Rental Refueling Policy Praslin Island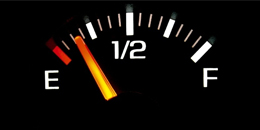 When you have an opportunity to explore the incredible tropical islands that make up Seychelles, be sure to make the absolute most out of your trip by renting a car in Praslin or Mahe through Kreol Car Services to explore the ins and outs of this tropical paradise at your leisure.
At Kreol Car Rentals, we offer the freedom of exploration. Our services include 24/7 customer service to handle all queries and assist you at any time, free delivery and collection of your chosen vehicle, unlimited mileage, and delivery with a full tank of fuel. We encourage visitors to explore Praslin to their heart's content without worrying about how much mileage they've clocked behind the wheel. All we ask is that clients adhere to our Praslin island car rental refuelling policy and ensure the car has a full tank when ready to be returned to us.
When it comes to car rentals, Kreol Cars makes it a priority to simplify the process; this includes accepting a valid driver's licence from any country and offering a free additional driver if needed. We offer a wide variety of car rental options guaranteed to cater to your needs no matter how big or small your party is. From single explorers to couples on a romantic holiday or travelling with the whole family – we've got you covered. Contact our team today to book your top-quality Kreol Car Rental, and let's get you exploring.