We Accept Any Driving License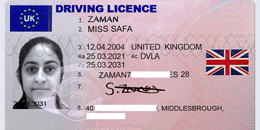 Every country – including Seychelles – has their requirements for foreign travellers that can cover everything from proof of vaccinations to visa requirements and perhaps even international driving license applications. Amidst the excitement of travel and adventure, these requirements can feel tedious. Kreol Cars can help ensure that your Seychelles adventure is smooth from touchdown to takeoff.
The best way to truly experience Seychelles is to rent a car in Praslin or Mahe and explore at your leisure. Kreol Car Rental Services has gone the extra mile to ensure that your holiday in Seychelles is as easy as possible. Rather than requiring an international license, Kreol Cars will accept a valid driving license from your country of residence! No hoops, no hidden clauses and no additional fees – it really is that easy.
With so much to see and do, hiring a car in Seychelles allows holiday-makers to customise their travelling without the time limits of exploring with tour groups, and there's no better way to experience the local culture than by just diving in. Whether you're travelling in small groups or large ones, Kreol Cars will have a vehicle to suit your needs that will be dropped off and collected at your convenience. If you're travelling with little ones, please enquire about our baby and booster seats that can be installed in your chosen car before drop off.
Contact our team today and let us help you make the most out of your Seychelles experience.