24-Hour Customer Support for Car Rental in Seychelles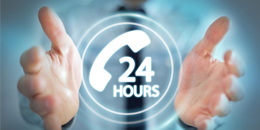 As trusted and secure providers of Seychelles car rentals, Kreol Services is the number one choice for travellers interested in acquiring a Mahe car rental or Praslin car rental and diving into the vibrant local culture conveniently and at your own pace. Not merely content with providing a wide range of vehicles to accommodate the needs of all travellers and party sizes, Kreol is committed to providing unmatched 24-hour customer support.
Unlike most car rental brokers, Kreol Services' number one priority is to ensure that the needs of every client are met day or night. Whether you are interested in discussing various car rental options to accommodate your holiday needs, would like further clarification on our full comprehensive insurance, need to reschedule your arrival or departure time, or require roadside assistance after running into trouble, we can help at any time.
At Kreol Service, we believe in bookings made easy and will always go the extra mile for our clients. With a reputation for only working with the most reputable car rental companies in Seychelles, your Kreol Services car rental is regularly checked and expertly maintained to ensure a smooth and safe ride for you and your loved ones. Additionally, if you're travelling with little ones, simply notify our 24-hour customer support team, and they will ensure that a baby or booster seat will be installed in your vehicle before delivering it to your chosen destination.
Whether sipping cocktails on one of the many stunning beaches, admiring the views of the national parks, or exploring local haunts, you can easily contact our 24-hour customer support team via email or Whatsapp for immediate assistance. For more information on our Seychelles car rental options, please contact our team.