Car Rental Broker, Seychelles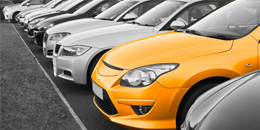 With an outstanding and well-earned reputation as an island paradise, Seychelles has undeniably become one of the top holiday destinations in the world. Consisting of 115 tropical islands, this beautiful archipelago boasts numerous sites and activities guaranteed to keep you busy no matter your interests and what better way to explore than by hiring a car in Mahe or Praslin and touring at your leisure.
Through Kreol Car Rental Broker Services, you can freely explore the natural and cultural wonders of this tropical haven with a variety of vehicle makes and models to suit your needs. Whether you're travelling solo, on a romantic couple's retreat, adventuring with friends or the whole family, our fleet can accommodate you. Travelling with a little one? Simply ask about our available booster and baby seats that we will be happy to install for you before delivering your rental car with a full tank at your chosen destination.
When you work with Kreol Services, you work with a car rental broker you can trust. Our team maintains a stellar reputation by only partnering with the top car rental companies in Seychelles while ensuring that your motor choice is always of the very best quality and regularly checked and maintained from top to bottom. Your safety is our priority.
At Kreol Cars, we believe in bookings made easy and will work with you every step of the way from booking to collection to put you at ease. Contact our team today for your car rental needs and let us help upgrade your trip. You deserve it!