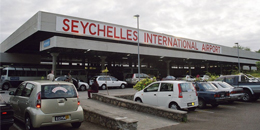 With so much to see in Seychelles, we at Kreol Services believe in bookings made easy to help you get your tropical island adventure off on the right foot. By accepting a valid driver's licence from any country, travellers can easily explore Seychelles largest islands with our Mahe car hire and Praslin car hire services.
If you are wondering what to do with the return of your rental car, Kreol Services makes the entire rental process from booking to returning your vehicle as easy as possible. Kreol Services provides dedicated parking spaces at the airport which will be shown to you on the day of your rental collection. Our friendly team will discuss the drop-off procedure with you and answer any other questions you may have. Alternatively, travellers are free to provide us with another location for the rental collection that better suits their plans – recorded on their rental contract.
Although we try to stick to a well-planned schedule, life may sometimes have other plans. We kindly ask our clients to notify us (ideally 6 hours in advance) of any changes to the arranged return schedule, whether running late or needing to leave earlier than planned. If a vehicle is returned after the agreed-upon time without prior notice, please note that you will be charged for an additional day. We ask our clients to be aware that another traveller may be waiting on their vehicle and to notify us as early as possible regarding any changes to the rental agreement.
From ensuring that you know what to do with the return of your rental car to offering full comprehensive insurance, unlimited mileage, delivery to your chosen destination with a full tank, and 24-hour customer service, we at Kreol Services strive for excellence. With a fleet of expertly maintained vehicles, we can help you elevate your island experience with easy and secure Seychelles car rental services.