Seychelles Leading Car Rental Companies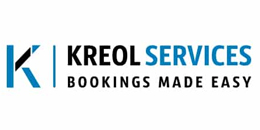 A vacation can be the finest way to unwind and get some rest and relaxation after the turmoil of work and a busy lifestyle. If a road trip is your idea of a vacation, you should think about renting a car because it can provide you with numerous benefits while you're away.
Any vacationer will find the Seychelles to be a gorgeous location. This nation has everything exciting for a special and opulent vacation, from beautiful island biomes to diverse culture and activities. To make your vacation as convenient as possible, Kreol Services, a locally based car rental broker, provides you with the greatest offerings from leading car rental companies in Seychelles. We can offer you a convenient and trustworthy car rental service at an affordable cost.
At Kreol Services, we provide a fleet of trustworthy, inexpensive, and well-maintained vehicles for you to choose from. Providing you with leading car rental company services, we make sure the procedure is really straightforward, reducing your stress over organizing your vacation and allowing you to concentrate more on all the enjoyable activities you will be able to do. Driving in Seychelles will be much less intimidating than you anticipate, since we'll make sure you grasp the local traffic laws and speed limits.
At Kreol Services, we are dedicated to providing you with the best possible car rental experience by offering high-quality, hassle-free car rentals and putting in endless effort to satisfy all of your demands. We provide car rentals in Mahe and Praslin, making it quite simple to explore and enjoy these well-known islands at your own pace.
The Seychelles provides a wealth of beautiful scenery to be enjoyed. We are partnered with leading car rental companies in Seychelles to guarantee the finest service possible while you are on vacation. You may explore the Seychelles islands at your own leisure with our fleet of vehicles. Your requirements are our top priority at Kreol Services, and we're dedicated to providing you with best car rental services, by working closely with the best car rental companies in the Seychelles.
Contact Kreol Services today to learn more about our expansive and ever evolving fleet of rental cars.