Car Rental Seychelles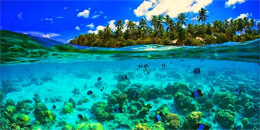 Explore the exquisite beauty of Seychelles, an alluring coastal paradise that consists of 115 tropical islands. Through Kreol Cars, your discoveries of this wonderful location can be done on your own terms, thanks to credible car rentals that suit your holiday and travelling needs. Our car rentals in Seychelles offer you the freedom to make incredible memories, without stressing or rushing!
As a reputable Car Rental Broker recognized by locals and trusted by travellers, Kreol Cars allows visitors to Seychelles rental car options to match their needs. Whether you're discovering the island's numerous attractions while on a romantic retreat, family holiday or getaway with friends, renting a car in Seychelles is a straightforward process that makes every adventure all the more exciting. At Kreol Cars, our priority is to provide a reliable Seychelles car hire solution to island visitors, who are able to select their car of choice from our fleet of high-quality, properly maintained and reliable vehicles. We also specialize in Mahé Car Rentals and Praslin Car Rentals, where the most outstanding natural assets of Seychelles are on full display.
In order to provide a seamless experience to guests of Seychelles, we only work with sub-contractors who've proven themselves to be transparent and trustworthy. These car rental businesses are smaller and more customer orientated, allowing island visitors to easily hire a car in Seychelles and enjoy their vacation comfortably and in style. We'll gladly meet at the pre-arranged location of your choosing, to deliver or pick up your rental car.