Car Rentals Seychelles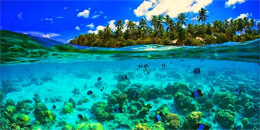 With so many exceptional places to see and attractions to experience in Seychelles, our Car Rentals Seychelles solution will add convenience and simplicity to your holiday experience. Many travellers are unsure what to choose when deciding between a Car Rental vs Taxi Service – for those with a funfilled holiday itinerary, hiring a car is not only more affordable but also makes it easier to take in the best attractions at your own pace, without being rushed.
Our Kreol Services Car Rentals in Seychelles are reliable and the extras we offer make it easy for families with children or those requiring 24/7 support to count on us. We have cars for hire on the two most popular islands of Seychelles, namely Mahé and Praslin, and offer delivery and collection of these vehicles to the hotel, jetty or airport of your choice. Whether your time spent in Seychelles is for a romantic retreat or family getaway, the cars that are on our fleet are suited to the varied needs of our diverse clients. Benefit from Car Rentals Seychelles solutions that allow for a free additional driver and include unlimited mileage and fully comprehensive insurance. Spend every day of your Seychelles vacation making lifelong memories with those you love.
Car Rentals Seychelles open your days up to doing whatever you please in your own time. Some of the most alluring attractions of this exceptional island destination include Fond Ferdinand National Park and Anse Lazio Beach in Praslin, as well as Takamaka Distillery and the breathtaking Beau-Vallon Beach in Mahé.