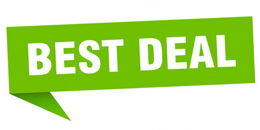 At Kreol Services, we pride ourselves on our ability and well-earned reputation for providing visitors to this slice of paradise with modern and reliable Seychelles car rental services. Offering trusted Mahe car rental and Praslin car rental, Kreol Services is the number one choice for holidaymakers as they explore all that this island wonderland has to offer.
To ensure that you will get the best rates possible, Kreol Services handpicks the most reputable car rental companies to partner with, providing quality vehicles that are regularly checked and expertly maintained for every client. Your safety and comfort is our priority. We are situated locally, allowing us to cultivate relationships with the top Seychelles car rental companies, build an affordable fleet of vehicles capable of accommodating almost any party size, and obtain the best rates for you. Regardless of your chosen vehicle or rental period, our expert team will ensure that you will get the best rates possible – always.
While hidden costs and unexpected fees can be common with some car rental brokers, Kreol Services offers transparent car bookings with all expected costs made clear. From our full comprehensive insurance options to possibly extending your car rental period, offering free delivery and a free additional driver if needed, you will always receive the best service while enjoying great savings and high-quality vehicles.
Whether you're interested in taking on the hiking trails in Seychelles' beautiful national parks, indulging in local delicacies or exploring this archipelago from shore to stunning shore, Kreol Services can help you experience the wonders of this island with easy and secure car rentals. Contact us today for more information on our services.