Make every moment of your time in the Seychelles truly unforgettable. As an idyllic holiday destination all year around with an alluring Mediterranean climate and postcard perfect beaches, visitors from all over the world choose Seychelles for their dream vacation. Once you know how easy it is to book a car with Kreol Cars, you can also look forward to discovering the Seychelles at your own pace. There are so many things to do in Seychelles and our list highlights a few favourites.
Beau-Vallon Beach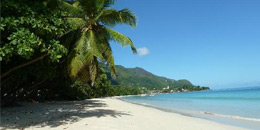 Your Mahé car rental makes it possible to enjoy long, lazy days at Seychelles' Beau-Vallon Beach. Clear blue Indian Ocean waters and sandy shores bordered by shady trees create a postcard perfect setting, while this beach is considered safe for children. Beau-Vallon Beach is centrally located close to many other popular attractions on the exceptional island of Mahé. It is relatively simply to adjust to the Road Rules and Speed Limits in Seychelles, while our Kreol Services team are on hand 24/7 to assist with queries.
Visit Vallée de Mai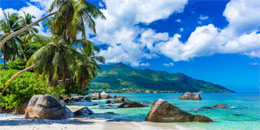 A natural paradise that is a highlight when exploring Praslin Island, Vallée de Mai National Park is an attraction you won't want to miss. Vallée de Mai is famed for housing a number of endemic plant and animal species across its 324 hectares,and is also home to the largest intact forest of the endemic Seychelles palm known as Coco de Mer. This beautiful world heritage site is a true source of inspiration for locals and travellers alike, and making your way here is easy with a reliable Praslin Car Rental.
Discover Victoria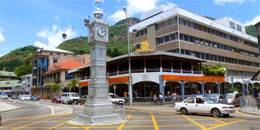 The bustling and vibrant central hub of Victoria can be found on Mahé Island, close the Takamaka Distillery and the uniquely artificial Eden Island. There are many interesting sites for visitors to appreciate when visiting Victoria, from local art galleries to charming little craft markets and stores. The most fascinating landmark of Victoria is almost certainly the clock tower in the centre of town, which is a replica of London's Vauxhall Bridge Clock Tower (Little Ben) – this clock has been steadily ticking away hours and days since 1903, and is a national monument.
More Beaches!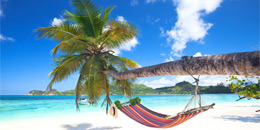 Both Mahé and Praslin are home to some of Seychelles most spectacular beaches. During your holiday stay, use your Seychelles car rental to explore the best beaches that these destinations have to offer. Praslin's Anse Georgette Beach and Anse Lazio Beach are ideal for swimming, water sports and days of soaking up the sunshine, while a selection of eateries are a short drive or walk from them. If you're heading to Mahé, don't miss beaches like Anse à la Mouche, Anse aux Pins, Anse Royale and Beau-Vallon Beach – be sure to store your personal belongings out of eyesight before parking your rental car in public for a day of beach bliss!
With our guide of things to do in the Seychelles, you can begin to plan your vacation stay! Book your car rental in Seychelles with us and choose from our fleet of quality vehicles.
Share This Post